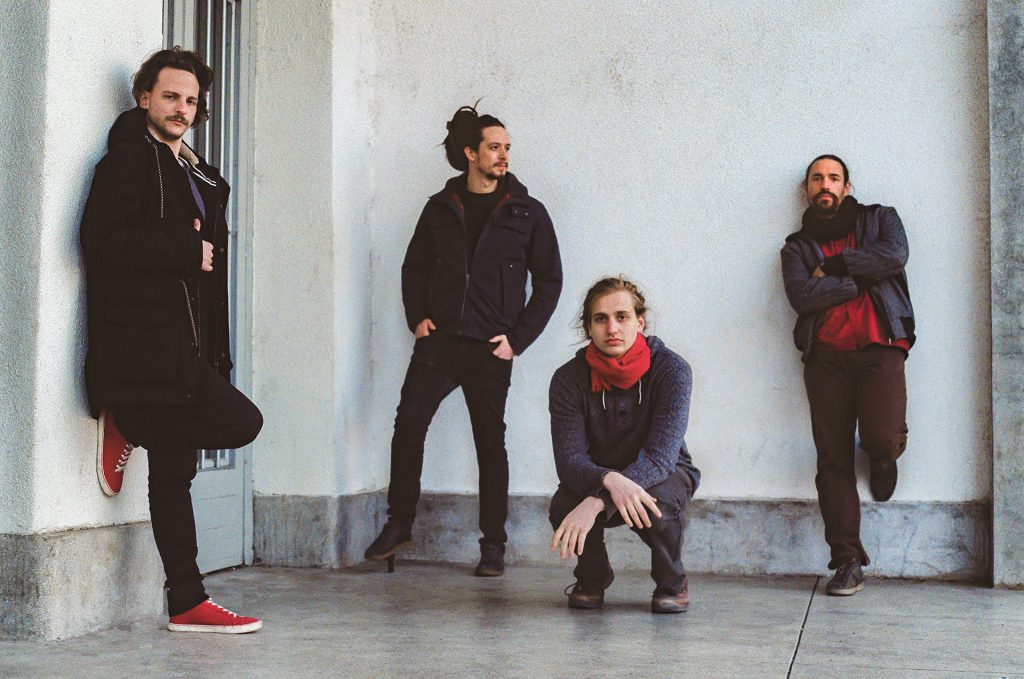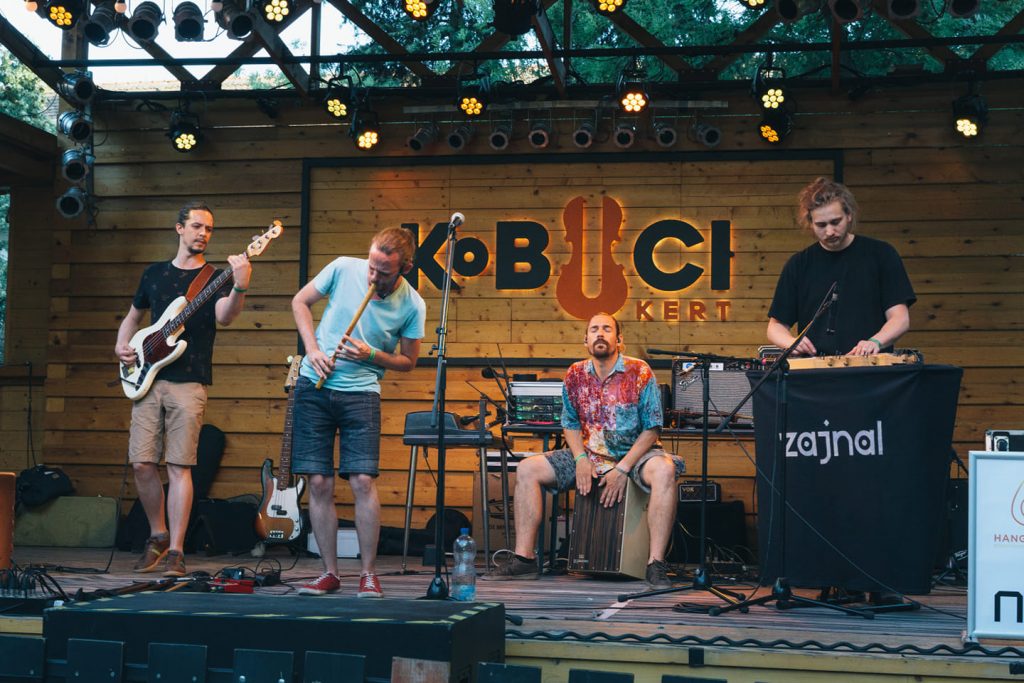 "Turning away from our intangible heritage towards popular music is not something we want. Nor the other way around. We're not scouring about: our music — designer folk — is the imprint of all the cultural impressions around us, let that be Hungarian folk dance houses, or urban electronica."
Zajnal was founded in 2015 by Gábor Kovács (ex-Tindia) and Boldizsár Tamás, later accompanied by Róbert Schneider (ex-Speakers of Zion, Smokin' Chimney) and Zsolt Moldván (ex-Ethnofil). In 2020, they were the "Discovery of the year" in a national musical talent development programme, and in 2021 they won 1st prize at the Carpathian-basic pop music contest in World Music category. They've also taken part in the TREMOLO Project, which is an initiative aimed at supporting the international mobility of young artists and cultural operators from peripheral areas of Europe.
Their latest EP Sötétkamra (Darkroom), along with two music videos, was released last year.
Gábor Kovács – transylvanian recorder, jaw harp, Hungarian zither
Zsolt Moldván – cajon
Róbert Schneider – bass
Boldizsár Tamás – hungarian zither