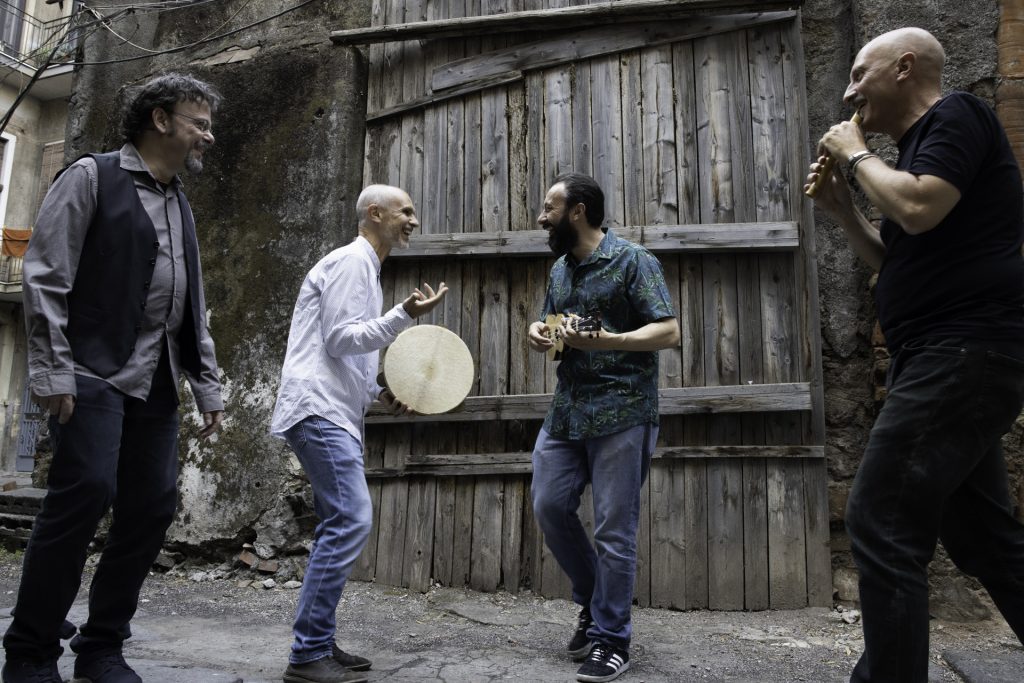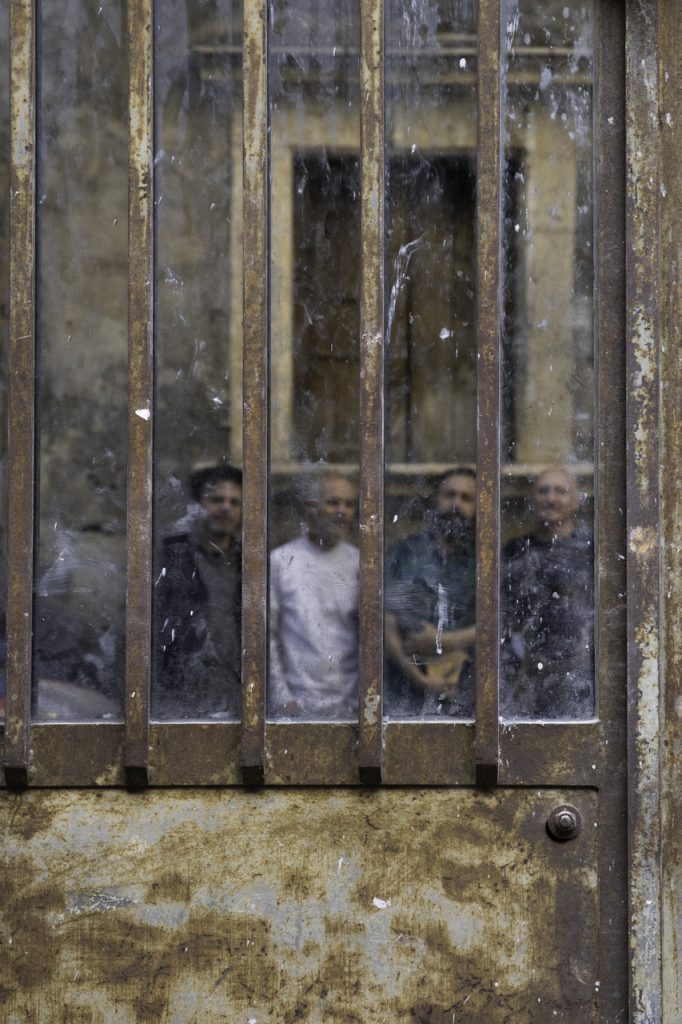 "Slightly traditional music"
Quartetto Areasud was born in 2010 for fun and entertainment, with the aim to revive the traditional music of southern Italy and Sicily. This region has historically served as a crossroads in the Mediterranean basin, the great "boiling soup" in which the musical "ingredients" have been cooked for centuries by people sharing a similar fate and tradition.
The four musicians come from well-known world music groups like Nakaira and Oi Dipnoi, and are united by folk-singer Maurizio Cuzzocrea, who has earned his recognition over the years by participating in major folk festivals in Italy.
Although the instruments are mainly used in a traditional way, the performance of the songs is not strictly philological, but leaves ample room for personal interpretation. It reflects the process of permanent settlement and re-creation, which is a strong characteristics of any oral tradition, especially the rich repertoire of the tarantella. The "protagonist" of the tarantella is the friscalettu, a typical small Sicilian cane-flute, which was brought to us by the ancient Greek civilization. The songs and serenades tell stories of historical moments and of ancient musicians, who played in a peculiar sound and sung in their indigenous language. This sound and language had been inherently present in Sicily and Calabria long before Quartetto Areasud appeared.
Maurizio Cuzzocrea – battente guitar, tambourine, vocals
Franco Barbanera – bagpipes, friscalettu, ney
Mario Gulisano – tambourine, bodhràn, Jew's harp, vocals
Marco Carnemolla – electric bass, vocals